Available Products
CubePro Duo / CubePro Trio (by 3DSystems)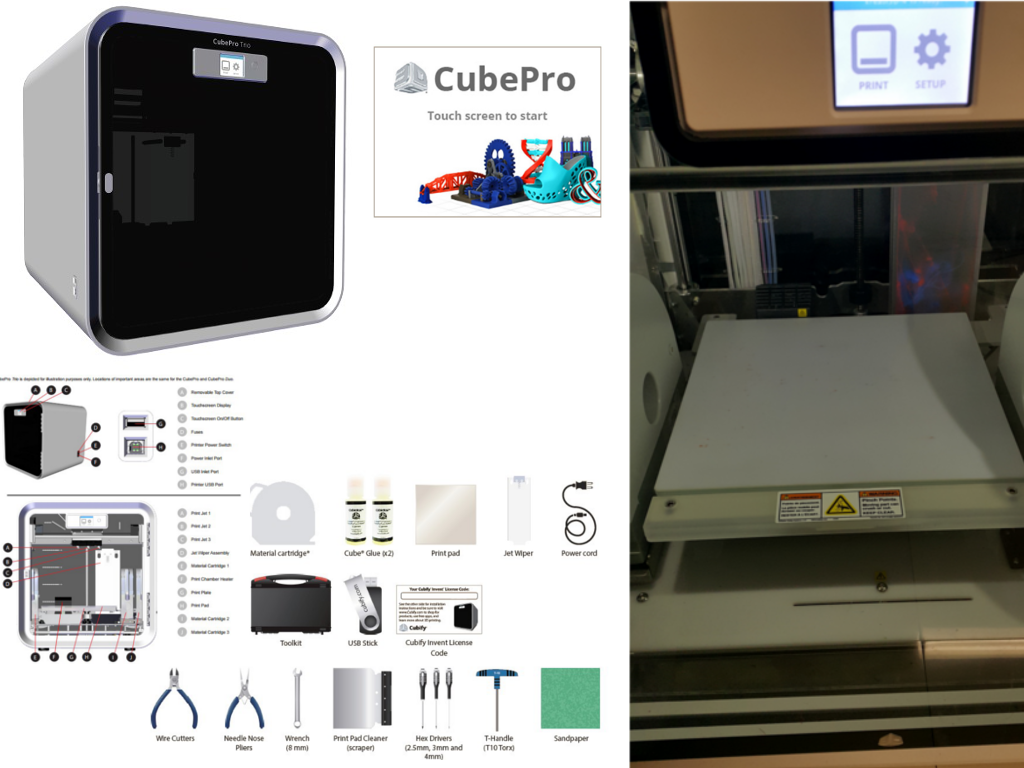 Tired of not getting your products printed? Tired of getting prints not sticking to the print bed? Tired of getting your prints dimension's not as designed? Send us your sample file and try out our CubePro Duo/Trio 3D Printer. Available materials in ABS, PLA (with soluble support) or strong Nylon
3DSystems Geomagic Design X: Original License + Software download or DVD Copy
A very versatile program dedicated for Reverse Engineering. Bundled with history based tools making it easy to not only Reverse Engineer but to model from scratch. It's the fastest way to CAD from basic 3D Scan.
www.geomagic.com
Occipital's Structure 3D Scanner
Apple's iPad Air / iPad Mini integrated add-on hardware to take 3D Scan of objects on the go (scan objects with your iPad Air / iPad Mini without having to send data over the internet). In most cases, it takes less than 1 minute to scan an object sized 1x2x1 meters. It's our fastest solution to get 3D full color scan data to 3D Print.
Accuracy: 0.5 mm at 40 cm (0.15%), 30 mm at 3 m (1%)
Advantages:
Speed. Structure sensor utilizes a combination of sensors that are not found in other scanners that enables it to function faster than any other 3D Scanners, these include infrared projector and camera, digital camera, gyro sensor and compass.
Full color. Structure sensor captures depth and color at the same time reducing post processing time required on most cases.
Powerful easy to use software. With the proper setup, Structure sensor comes with powerful and easy to use 3D manipulation software that can reduce pre-processing time on 3D Modeling and/or 3D Printing
Scan large objects fast. Structure sensor scans people, pets, and even rooms very fast.
Mobile. Structure sensor works best by pairing to a PC via wireless connection, which means you can scan your object free of cabling normally associated with hand held 3D Scanners.
Disadvantages:
Accuracy. The bigger the object scanned, the lower the accuracy.
Resolution. Structure scanner is good for capturing the general shape of the object. Any small feature sized less than 5% of the largest preset dimension will be stored as a painted flat surface.
Produk-produk yang Kami Tawarkan
CubePro Duo / CubePro Trio (dari 3DSystems)
Bosan dengan 3D parts anda yang tidak bisa di print? Bosan 3D parts anda tidak mau menempel pada print bed? Bosan dengan dimensi hasil print yang tidak sesuai dengan design? Kirim sampel file anda ke kami dan coba 3D Printer CubePro Duo/Trio. Material yang tersedia ABS, PLA (dengan support yang larut dalam air) atau Nylon yang kuat
3DSystems Geomagic Design X: Lisensi Asli (per Unit komputer)
Program multifungsi yang didedikasikan khusus untuk Reverse Engineering dengan menggunakan sistem riwayat kerja sehingga dapat dengan mudah bukan hanya untuk Reverse Engineering tetapi juga membuat 3D model dari awal. Merupakan software dengan kemampuan tercepat untuk mendapatkan hasil dari 3D Scan ke 3D model.
www.geomagic.com
Structure 3D Scanner dari Occipital
3D Scan hardware yang digabungkan dengan iPad Air / iPad Mini untuk melakukan 3D Scan tanpa kabel dan bisa dilakukan tanpa internet. Pada umumnya, hanya membutuhkan waktu kurang dari 1 menit untuk melakukan 3D Scan ukuran 1x2x1 meter. 3D Scanner ini adalah solusi tercepat kami untuk keseluruhan proses dari 3D Scan berwarna hingga ke 3D Print.